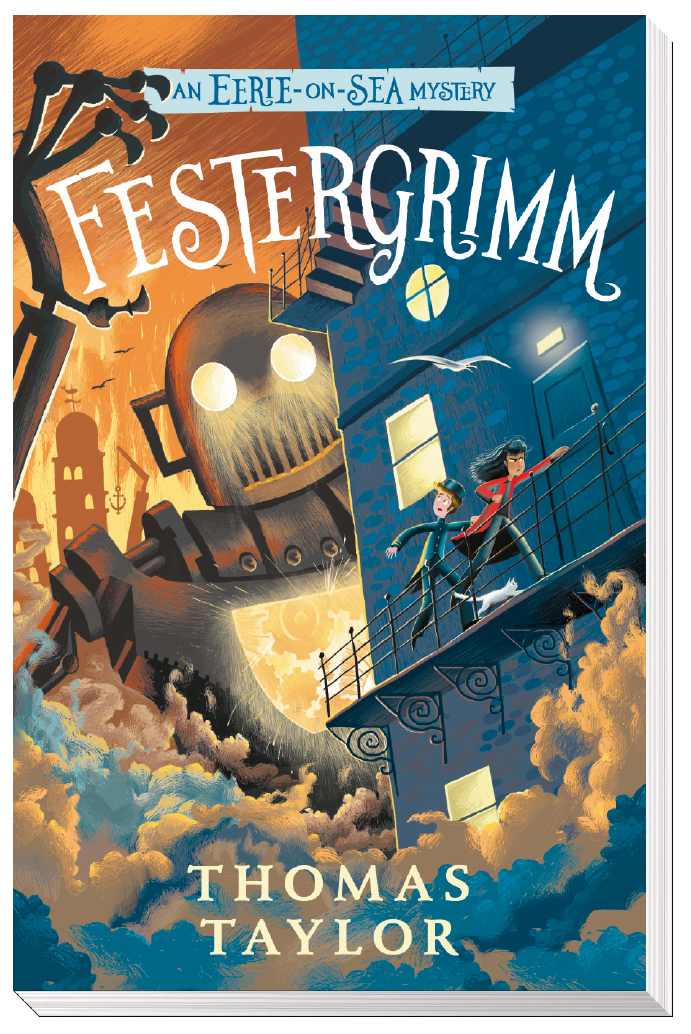 As a clockwork giant wakes, time is ticking for Eerie-on-Sea…
A steam trail wheezes along the clifftop bearing a passenger with a murky past.
A disremembered waxwork finger is discovered in the corridors of the Grand Nautilus Hotel.
And a giant clockwork robot looms in a long-forgotten basement.
Herbie and Violet are sure that the new manager of Festergrimm's Eerie Waxworks is up to no good — and they fear that his schemes will threaten the very foundations of the town. But will anyone believe them?