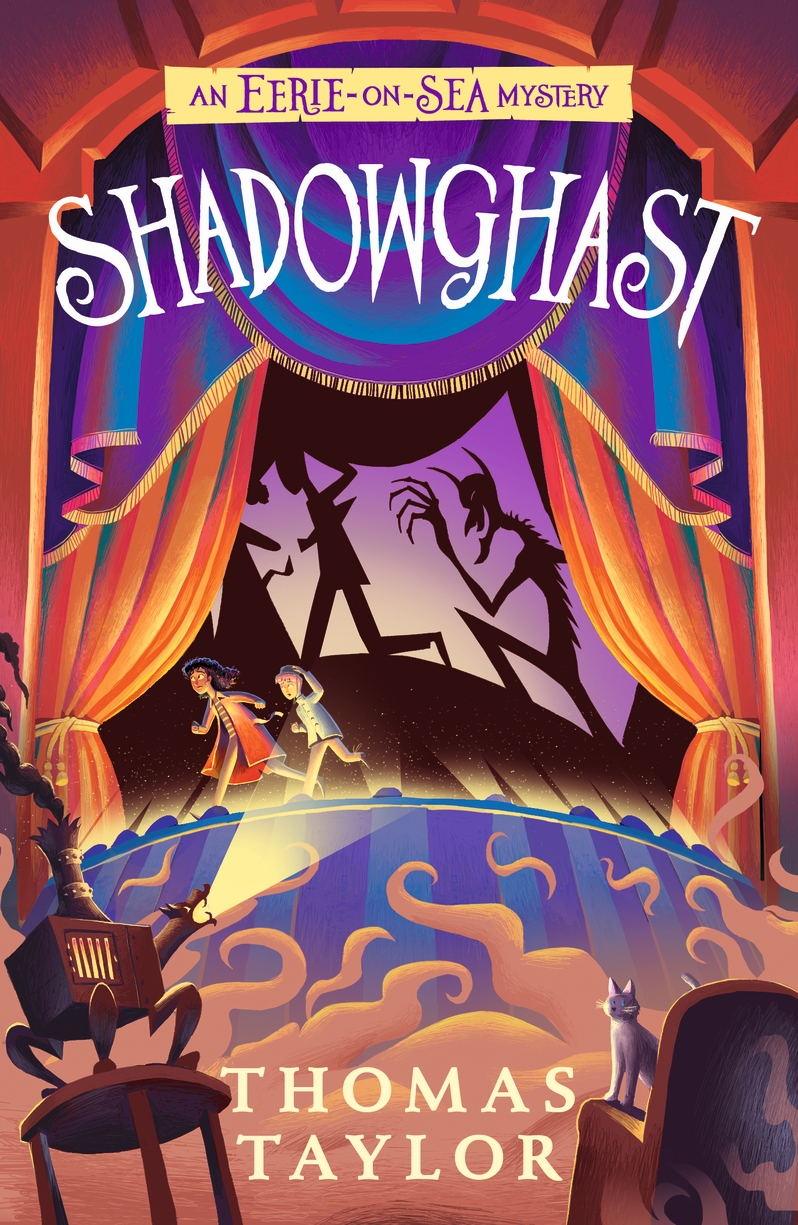 It's Ghastly Night in Eerie-on-Sea, and the shadows are growing…
It's Ghastly Night in Eerie-on-Sea, and the shadows are growing…
On the eve of Ghastly Night, a hypnotic stage magician turns up in Eerie-on-Sea – and makes an unexpected claim on Herbie.
Violet's guardian, the owner of the Eerie Book Dispensary, vanishes into thin air … and others soon follow.
Are these events connected? Herbie and Violet are determined to find out. But surrounded by so much shadow and illusion, will they ever uncover the truth?